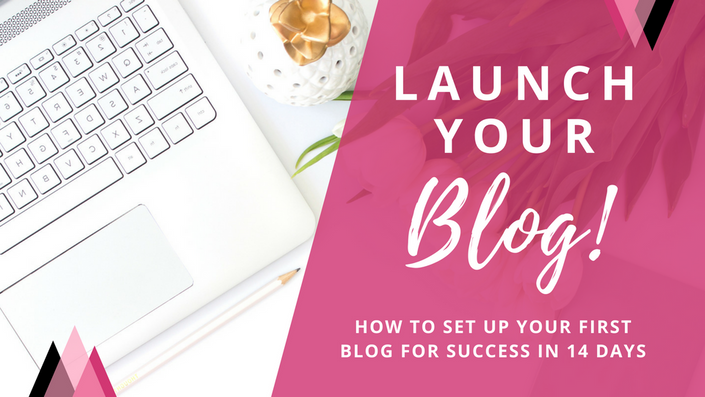 LAUNCH YOUR BLOG!
Create and setup your blog in 14 days so you can stop dreaming and launch it already!
ENROLL HERE
Are you ready to jump in and finally launch your blog? Now is the time to take action and make it happen!
If the idea of having a successful blog that serves people and generates an income seems like a far off goal, you're not alone. Most people think starting and launching a successful blog happens by pure luck or wishing on a star.
The fact is, that's just not true.

Setting up your blog the right way, with the right tools and building a consistent brand and content strategy will position you for a successful launch with long term growth.
Launch Your Blog is your step by step guide to setting up your blog for success!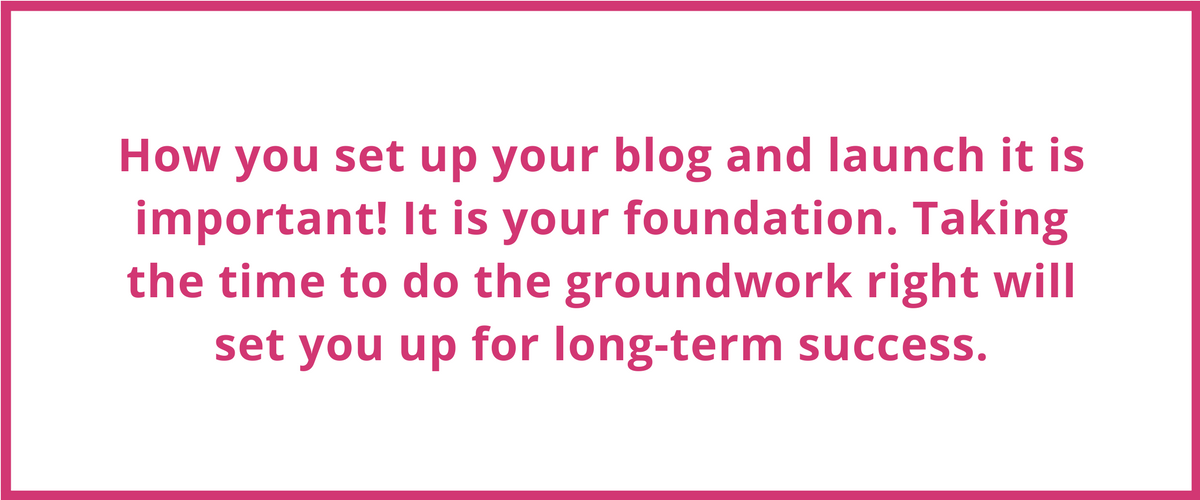 In this course, you'll learn EVERYTHING you need to know about how to start and run a blog.
If you've done any research on "How to start a blog" you've probably ran into a million articles all telling you to set it up a different way. Yes, there are a lot of ways you could set up a blog, but there is a right way to set up a blog for success.
What do I mean by success? If you plan to do any of the following with your blog, you need to set up a self hosted site:
If you plan to :
- Sell your own products
- Host a shop or online store
- Monetize with ads
- Or you just want to fully own your site
Think startup costs for beautifully designed websites are in the thousands?

We'll you're not alone!

Did you know that the average professional website design costs anywhere from $5,000 - $10,000!

I'm sorry but that's just CRAZY! Sure we all want a professional looking site, but not at that price point! Most bloggers use free themes (which can be buggy and dated) and tools starting out, which is fine until their growth explodes and they end up switching everything over, from domain name to where their site is hosted (lives). This switch is good because their audience is growing BUT it can be expensive and it confuses their readers and followers because their site has moved.

Is there another option that allows you to have a beautiful and professional looking site without having to sell your first born child?

YES! There actually is! In this course I'm going to show you what tools I use to SKIP the web developer, saving me thousands every year in style and theme updates! I'll show you how to design your site EXACTLY the way you want it yourself, without touching code or html!
Sound's like a dream? Well it's definitely a dream and breeze to use. My own site at https://woman-by-design.com was designed and set up completely by me (and I don't know any code!). Ive never hired anyone to touch my website. The best thing is it will save you hours and hours of time. TIME that you would normally spend tweaking a free theme to suit your needs.
Will Launch Your Blog Really Help Prepare Me For The World of Blogging?

Yes! I have made sure this course covers exactly what you need to know about starting, launching and promoting your new blog. When I started blogging almost 3 years ago, I was so OVERWHELMED with all of the advice I found online. Most of the information contradicted each other and confused me so much I put off launching my blog for TWO YEARS! This course gives you a proven outline that is easy to set up and execute.

After weeding through all the nonsense there is out there, I've discovered the best way to start and grow a successful blog. My passion is teaching new bloggers how to start out right, so they don't have the headache of re-launching later. If you are driven and serious about blogging, you'll LOVE this course. I created this program for the driven and dedicated to use as fuel for their FIRE. You'll be so excited to get through the course that when you finish it, you'll wish you had started blogging sooner.


Launch Your Blog Includes...

5 course modules that walk you through defining your brand, creating your website, how to create content and design images for posts and pinterest & how to promote your new blog.
Plus course workbooks, worksheets and resource lists to help you through the course


The course modules cover:

- How to define your brand and find your ideal reader.

- How to create a style guide for your brand to speed up content creation for your blog
- How to set up your website the right way, for growth and monetization.
- The best tools and services pro bloggers are using to streamline their site and workload

- How to organize your site categories for the easiest user / reader experience
- What you need to make your site legal from the start
- Ways you can monetize your site and turn it into a business
- How to set up and use email to deliver content to your readers
- The easiest way to write a blog post and how to create clickable titles
- Exactly how to easily create images for your blog posts, Pinterest & Instagram!
- The best ways to utilize social media to grow and scale your brand and blog!
You'll also receive:

Some amazing workbooks & worksheets to help you pinpoint your audience, plan your brand and launch strategy. There's also a ton of checklists and resources to keep you on track. Check them out below!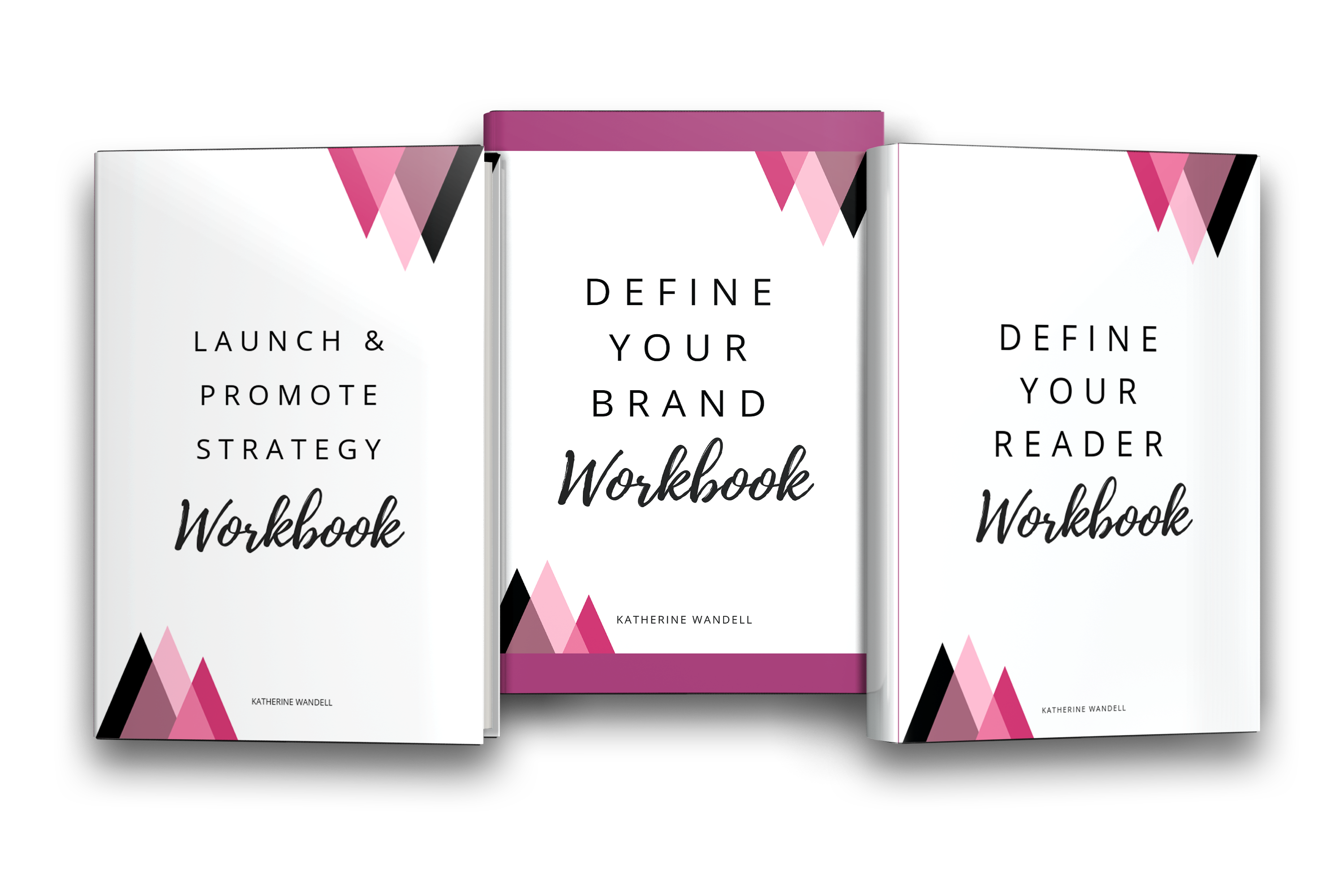 - The Find Your Ideal Reader Workbook - $21 Value

- The Define Your Brand Workbook Worth - $29 Value
- Website Set Up Checklist - $21 Value

- Style Guide Checklist For Creating A Cohesive Brand - $12 Value
- List of Blog Post Ideas For Beginner Bloggers - $21 Value

- Blog Post Outline With Post Checklist - $15 Value
- Recommended Lists of the Best Blog Tools & Services - $19 Value

- Ways To Monetize: Simple Products, Affiliate & Sponsored Post Networks - $12 Value

-Best Times To Post On Social Media Charts - $19 Value

- Launch & Promote Strategy Workbook - $29 Value

Don't Forget The Bonuses!

Registering for Launch Your Blog will not only give you access to all five modules, with video tutorials, workbooks, and checklists, but you'll also get these bonuses, for free. Including...

- My Instagram Hashtag Swipe File with Over 500 Hashtags! Worth $14

Instagram is a great way to connect with your audience. Included in this swipe file are a ton of niche related hashtags to help your target audience find you in the hashtag list.

- Access to my Facebook Community for New and Growing Bloggers. $ Priceless

You Will Have 24/7 Support from our community waiting to answer all your questions.

- Lifetime Access and Free Updates to The Course.
I check the course regularly to see if there's anything I could add or improve on. You will always have access to the most up-to-date information.
Course Curriculum
Welcome!
Available in days
days after you enroll
Part One // The World of Blogging
Available in days
days after you enroll
Part Two // What Is Your Brand? Who Is Your Audience?
Available in days
days after you enroll

Who is Launch Your Blog for?

Complete beginners AND bloggers looking to re-launch. If you have no website at all and have no idea how to get started, this is the course for you. OR Perhaps you have a blog already but you realize you need a better foundation so you can re-launch it successfully. Either way this course will help you get there, no matter where you're starting from.
Individuals driven to start a successful blog & biz. You're sick of dreaming and ready to take action. You want the blueprint for setting up your brand, blog, content and promotional plan. You're driven to see your blog or biz serve your audience and are willing to put in the work to get things done.
People who want to cut to the chase. You're itching to start your blog and grow your audience...NOW! You don't have time to waste reading article after article on blogging hoping to find the answers you need to get the results you want.
Who is Launch Your Blog NOT for?
Those who don't like to get their hands "dirty". This program isn't for people who want someone else to do the work. Only you know your vision and who your audience is. This program is very hands on and gives you the skills to start a successful blog. But to see results, YOU have to put in the work.

People who want to blog for fun. Do you plan to blog for fun, but don't really care about setting up your blog for your readers benefit and your long term growth? This course is specifically created to help you set up a blog that has the potential to grow an audience and generate an income. If you plan to blog as a hobby this is probably not the best fit for you.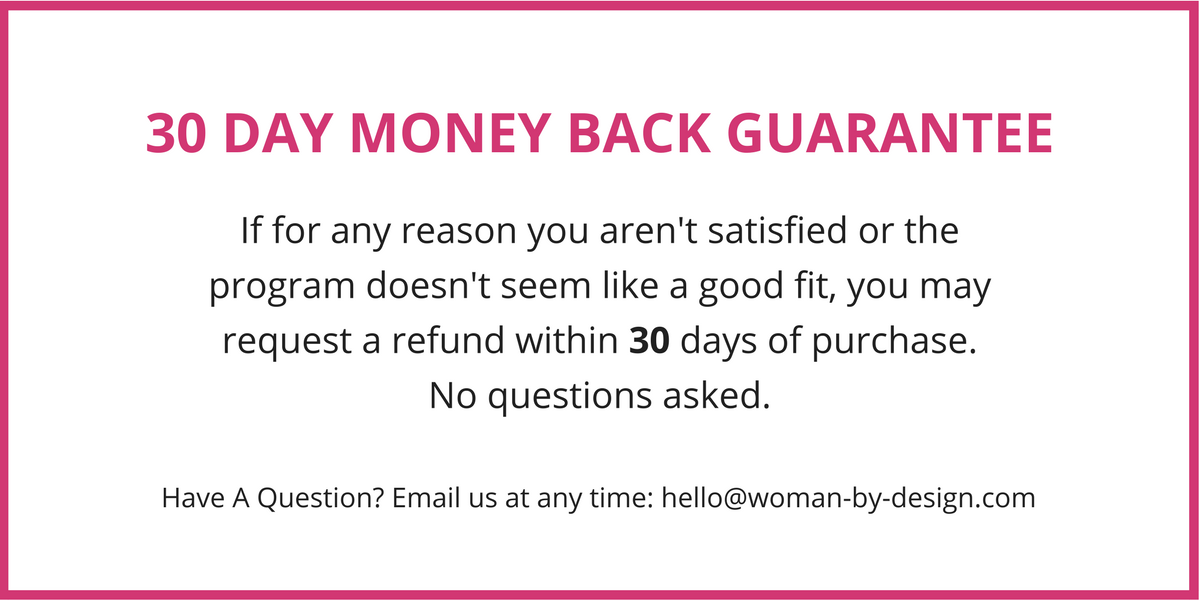 Your Instructor
As a multi-passionate introvert, I spent my early twenties developing multiple business ventures from ceramics to jewelry and home decor. In my pursuit of finding a business I could truly be passionate about, I fell in love with the world of blogging and online entrepreneurship.
Success is my favorite topic to research and I truly enjoy helping others battle their own set backs to conquer their definition of it. I strive to help my students take action, and really enjoy the journey of learning new skills and strategies they need to build a profitable brand and business.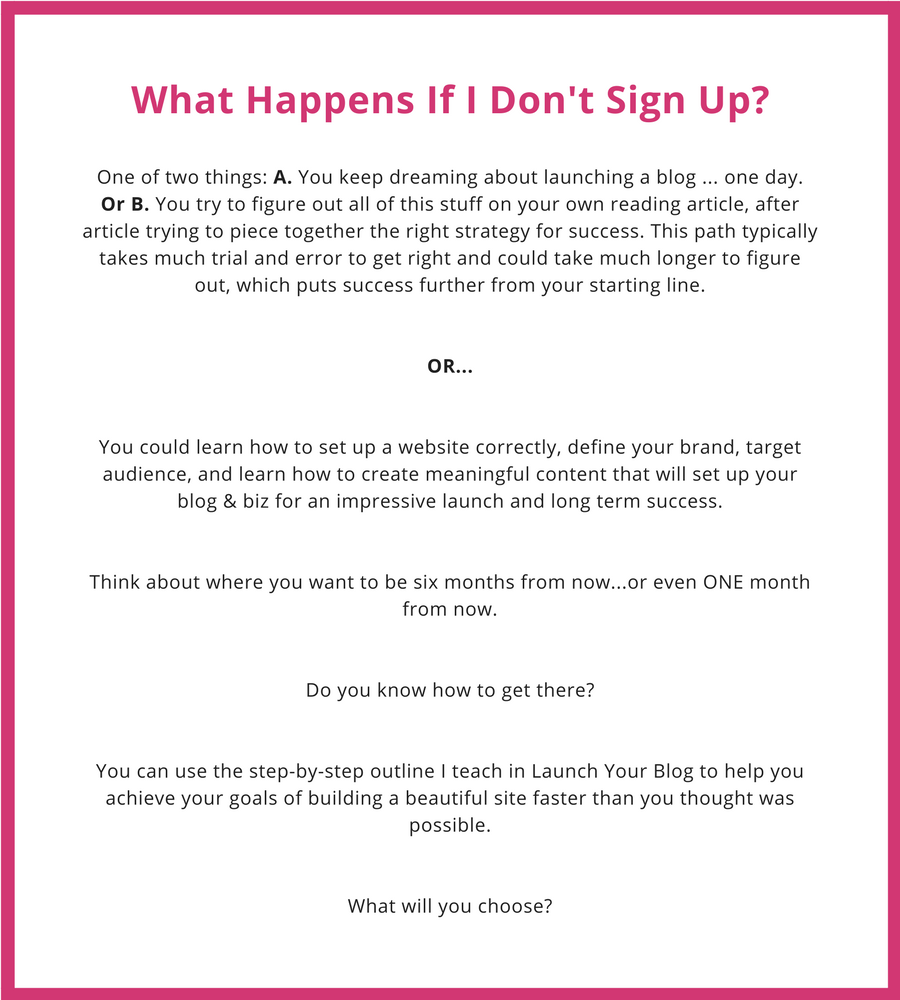 Frequently Asked Questions
When does the course start and finish?
The course starts now and never ends! It is a completely self-paced online course - you decide when you start and when you finish.
How long do I have access to the course?
How does lifetime access sound? After enrolling, you have unlimited access to this course for as long as you like - across any and all devices you own.
What if I am unhappy with the course?
We would never want you to be unhappy! If you are unsatisfied with your purchase, contact us in the first 30 days and we will give you a full refund.
Could I find this information online for free?
Nowadays you can find almost anything you want to know online. However the information can be vague, outdated and unhelpful. The world of blogging is constantly changing. How you would set up a site a few years ago is entirely different today! Many think the startup costs of blogging are in the thousands! When in reality, it can be less than $150 for the whole first year! This is why I created this course. I want to help bloggers who want a successful site to know how to lay the foundation for their blogs themselves. No web developer or coding required!
What format is the course content delivered in?
The course materials are shared as video content, text, and a course workbook. So, you can read, write, watch, and or listen to the content.
This course would be a big investment for me. Is it really worth the price?
I took the cost of all the content and its value into consideration when I was pricing this course. I wanted to provide the most practical and essential course to help new bloggers launch their blog quickly while still offering the program at a price they could afford. This course is for new bloggers who want a successful blog or biz. The course may be an investment, but imagine how much time and money you may be wasting by NOT enrolling in this course.